Welcome UNHCR Refugee film festival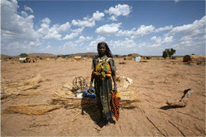 UNHCR Representation in Japan and Japan for UNHCR proudly presents the 4th UNHCR Refugee Film Festival in Tokyo. The purpose of this festival is to raise awareness of the plight and triumphs of the world's over 42 million* refugees and internally displaced persons. The selection of films from across the globe gives voice to seldom-heard stories of hope, despair and resilience.
Film as a powerful medium gives us the opportunity to share with you the many aspects of the lives and circumstances of the refugees. Come and witness stories of strife, courage and human resolve.
* The total includes 16 million refugees and asylum seekers and 26 million internally displaced persons within their own countries, according to UNHCR's annual 2009 "Global Trends" report.

About UNHCR Refugee Film Festival

Archives of UNHCR Refugee Film Fesitval‐Tokyo
News

All information

SNS Community

UNHCR RFF community in mixi

UNHCR RFF community in Facebook
Yahoo! Volunteer

Click here to donate
from Yahoo! Volunteer